Virtual Construction and BIM
We take pride in managing the entire Building Information Modeling (BIM) process from conception through occupancy for each project. Illig Construction provides clients with the highest level of BIM technology through the use of 3D parametric modeling, 4D schedule animation, 5D cost estimating, object based clash detection and laser scanning services.
Building With Technology
No tool outweighs the good judgment and builder skill that our field professionals retain, and when we integrate BIM into our proven processes achieving project goals are more certain than ever before. Construction teams are involved early in the BIM process allowing our superintendents, project managers and engineers to clearly understand design intent and discover constructability issues before they become an adverse impact to the project. Illig Construction has technically trained professionals that keep on the forefront of this rapidly advancing portion of our industry. Additionally, our BIM staff has many years of experience designing and coordinating the complex structures and utilities that make up the facilities of our day.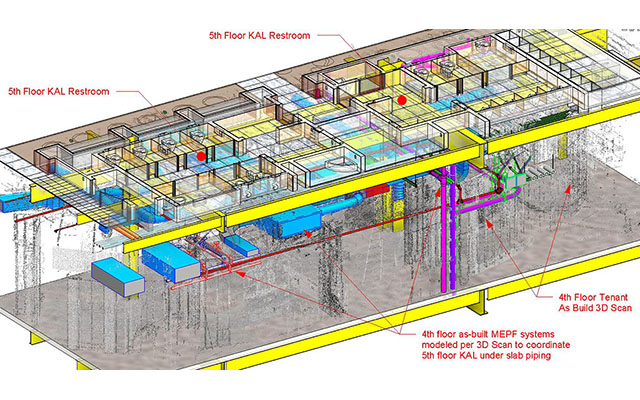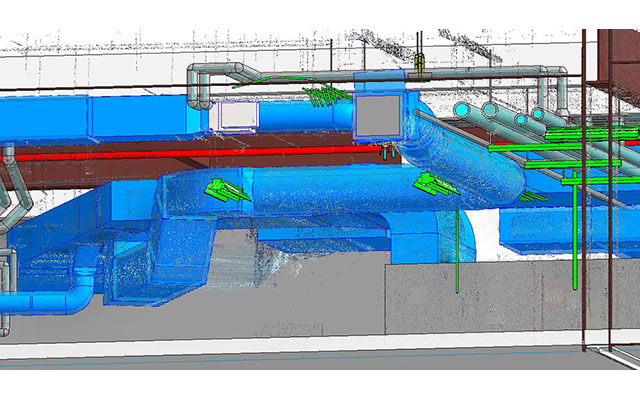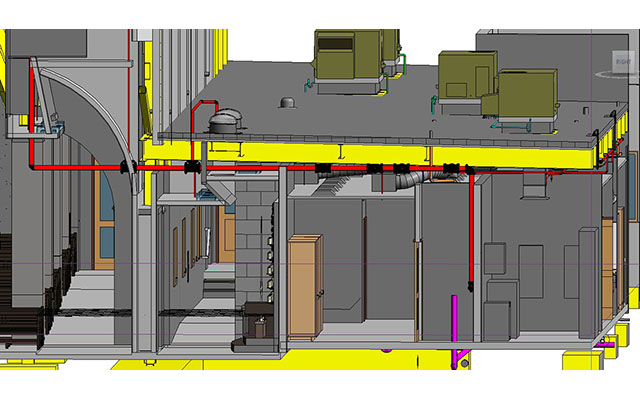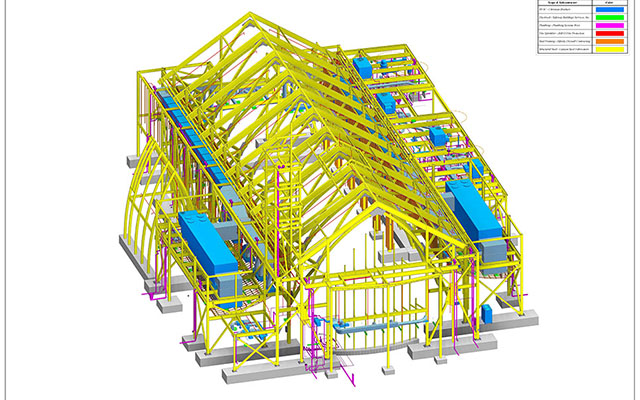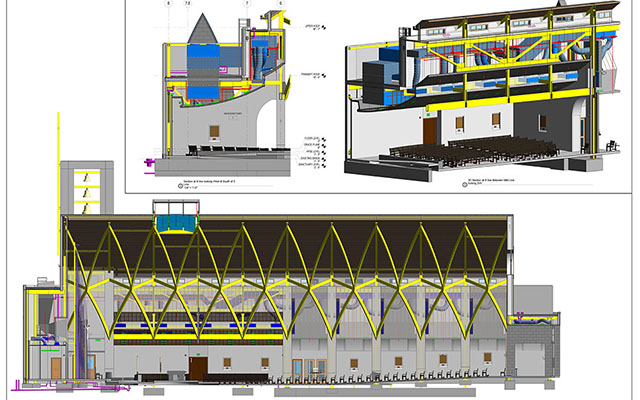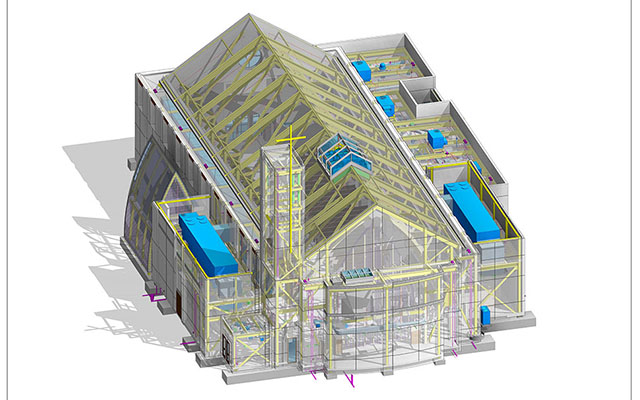 Collaboration
Our team utilizes Autodesk BIM 360, a real time cloud and mobile collaboration platform. By utilizing BIM 360 Glue and BIM 360 Docs, our team has the capability to easily manage and track the latest construction drawings, documents and models. The ability to quickly organize and review changes from one revision set of construction documents to another saves significant time and resources and expedites our review and collaboration with the design team. Through BIM 360 Docs, our team can share and receive construction documents with the entire team. Using this new technology, which intelligently links 2D and 3D files, our team can view construction documents, perform constructability reviews and communicate with the design team like never before.
Through the use of BIM 360 Glue, the entire project team is given access to the latest 3D models. Anyone on the team can navigate the model, review and annotate models, which then integrates with our RFI process, measures and calculates items in the model, and performs a detailed clash detection and resolution through integration with Navisworks. Through this platform, we manage the coordination of virtual preconstruction.
---
Preconstruction
High definition laser scans of existing structures to create as-built models for coordination and design
Model based construction schedule simulations (4D modeling)
Constructability review using clash detection and model analysis software bridging the gap between 2D documents and the 3D model
Model based quantity take-offs and estimating (5D modeling)
Site logistics and safety planning
Management of the composite building information model
3D modeling services and drafting
Construction
Building systems coordination – architectural, structural and MEPF clash detection
Complex building component 3D mock ups
High quality RFI's produced with 3D graphic images
Mobile technology integration – Field BIM
As-built BIM for facilities management
Laser Scanning and Reality Capture
We have the in-house expertise to perform 3D laser scanning surveys of existing conditions, or as-built construction conditions and we use this technology on most of our projects.
Our owned equipment scans a space with a laser, taking distances from millions of points, depending on the resolution of the scan. The result looks like an actual picture, but everything is to scale in 3 dimensions. The BIM model can be created from the point cloud, where we can relocate and add MEP components and ensure they fit within the actual spaces we have. Our BIM department can then plot out relocations of systems as needed to ensure systems fit properly, and don't clash with one another. Removing these clashes while in a computer model means not discovering problems midway through the construction process. We can model areas 3 dimensionally in a parallel fashion to the completion of design documents, which means the parts and pieces will fit together right the first time.